https://mysportspt.com/wp-content/themes/sportsortho
Sports & Orthopaedic Therapy Services
Sports and Orthopaedic Therapy Services' mission is to provide each patient with the highest quality, individualized care resulting in normalization of impairments, function, and elimination of pain.  Treatment techniques that help restore function and eliminate pain can be varied and they will include manual methods, therapeutic exercises, neuromuscular reeducation techniques, therapeutic activities, and technologies supported by research literature.  Our primary technology will be manual therapy.
Understanding that education of the patient on the process of their problem and treatment approaches will help in their recovery, SP.OR.T.S. is dedicated to making patient education a priority.  Specialty programs are developed which support community needs as well as support the physical therapists interests in amplifying their practice under the umbrella of SP.OR.T.S. Highest quality and patient centric care is implemented within all aspects of our organization from the physical therapists care, to front office staff interactions, our billing services, and office management team.  The caring and supportive relationships developed with our patients are consistent within the organization between and amongst our employees.
2415 Musgrove Rd #303
Silver Spring, MD 20904
F: 301-989-0939
Hours
Mon: 8am – 6pm
Tue: 8am – 7:30pm
Wed: 7am – 7:30pm
Thurs: 8am – 7:30pm
Fri: 8am – 5pm
Sat & Sun: Closed
Physical Therapists - Silver Spring
Meet The Team
Our Silver Spring physical therapists are both compassionate and caring, ambitious toward helping our patients reach their highest level of performance with the least possible amount of discomfort. Our dedicated team consists of leading experts in the physical therapy Silver Spring area, any of whom would be happy to work with you on whatever you may be struggling with. They will work hard, not only to get to the root of your problems and provide quality treatment for the pain you are currently experiencing, but they will also use their abilities to provide you with injury prevention services for the future.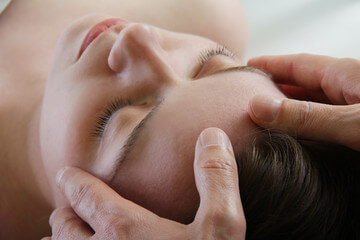 We Specialize In Pain Relief in Silver Spring
Physical therapy can be highly effective to relieve pain by providing a type of treatment you may need when your pain makes it hard to move around and do everyday tasks. Our treatments helps you move better and may relieve your pain. They also helps improve or restore your physical function and your fitness level. The goal of Sports and Orthopaedic Therapy Services is to make your daily tasks and activities easier. For example, we may help you with walking, going up stairs, or getting in and out of bed. In addition, physical therapy often provides the best treatment for a variety of different pains, not only providing relief, but also teaching you techniques to prevent re-injury and avoid pain in the future.