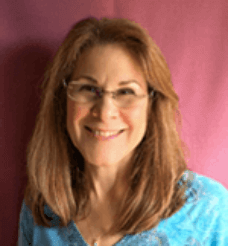 Deborah Bahr,
PT
Deborah Bahr joined SP.OR.T.S in 2018.  She has had four decades of clinical experience with the opportunity of working with patients from a wide range of ages and diagnoses.  In previous career positions she gained valuable experience advancing her manual skills in an orthopedic and sports medicine setting treating patients with diagnoses ranging from post-operative joint replacements and spinal surgeries, tendon repairs, sports injuries, generalized weakness, acute joint pain to chronic pain.  Ms. Bahr has also had extensive experience treating neurological diseases such as Parkinson's, multiple sclerosis, migraine and stroke. She designs and implements customized treatment programs with advanced therapy techniques and a hands-on approach utilizing myofascial release, IASTM, muscle energy techniques, Strain counterstrain and therapeutic exercises for strengthening, flexibility and normalizing movement patterns, balance and coordination.  Essential to Ms. Bahr's focus is offering comprehensive patient education, individualized home exercise programs with positive motivation for patients to achieve their goals.
Deborah received her BS in Physical Therapy from Loma Linda University in California in 1975.  She has worked in various setting such as inpatient rehabilitation, skilled nursing facilities, aquatic therapy, and outpatient clinics.  She also specializes in vestibular rehabilitation involving canalith repositioning (BPPV) and subsequent treatment of balance impairments.  Through her years of experience she has enjoyed being challenged by new techniques and methodologies adding to her skills offering the best care to her patients.  
Deborah (Debbie as she prefers) is a mother of 2 grown daughters and maintains an active lifestyle enjoying healthy cooking, gardening and walking in her neighborhood for exercise.  She is actively involved in her church activities such as singing in the choir, greeting and helping with frequent receptions. She and her husband love to travel especially to warm destinations or to meet up with friends and family.